Hey Guys,
I wanna announce and present our pool Burstneon, every size / volume of plots is welcome. We pay every 24 hours a bonus for mining on Neon. If you have any question or need help, leave a message on our chat.

Pool Information:
Recipient/Reward: BURST-YXZW-JH7M-QKR9-9PKBN

Burst Client: burstneon.ddns.net (Port) 8124
Basic Pool Code: Uray/Lex Advanced
Further Developed: Neon Team

Mobile website: Here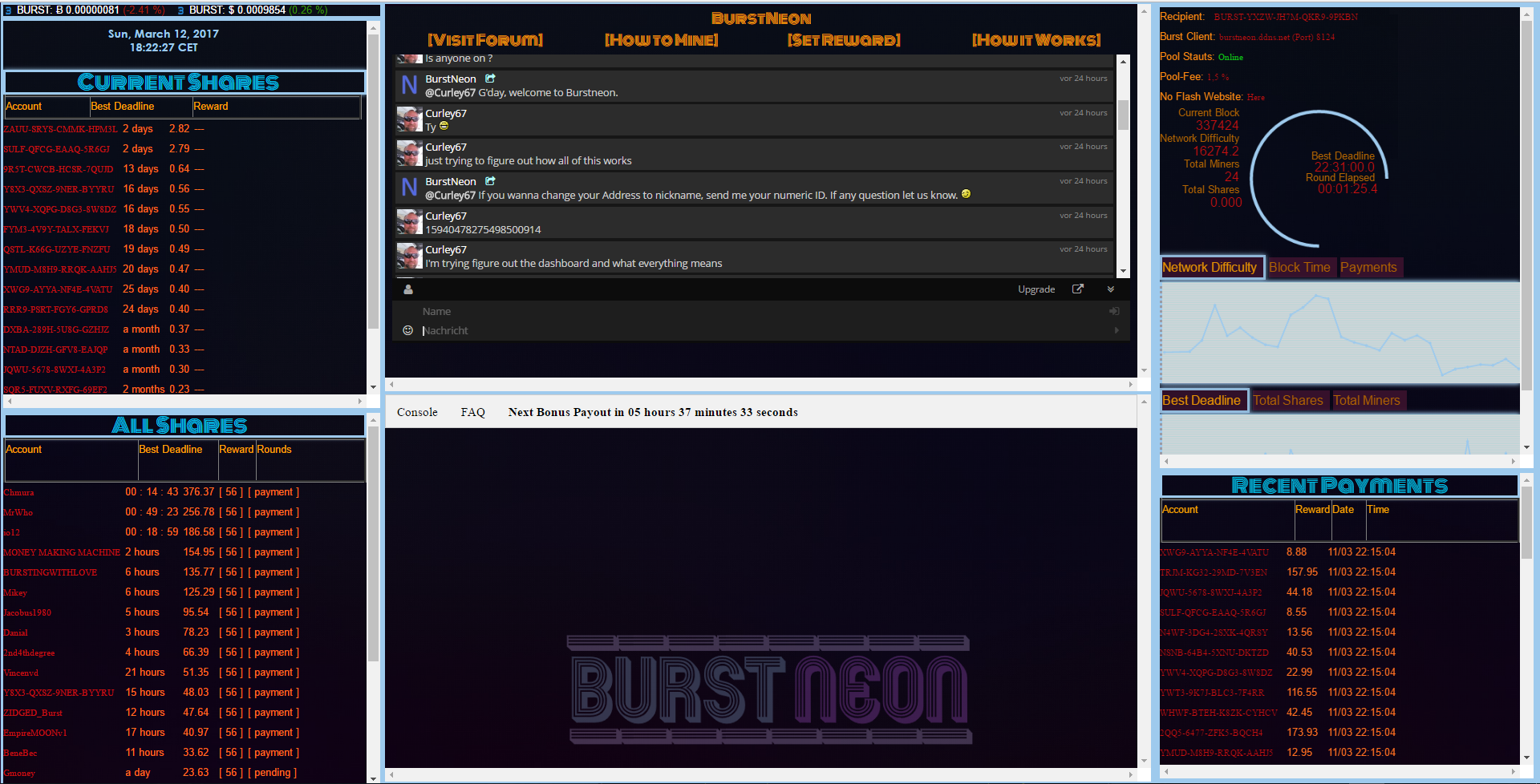 lovely regards, -Neon

.